Category: Episodes
Full episodes of Military Collectors.
Part two of Bob's trip to te MVPA Convention in Louisville KY. In this special episode, Bob talks to two World War II veterans about their experiences. First Tom Grasser, talks about landing on Omaha beach with his WC54 Ambulance. Then Bob listens to Melvin Richardson tell about his experience in the Seabees throughout the … Continue reading "MVPA Convention – 2018 Part 2"
---
This is part one of Bob's visit to the 2018 MVPA Convention in Louisville Kentucky. In this episode, Bob talks with the new president of the MVPA and get's his take on the organization. This year's emphasis is on World War I vehicles and Bob interviews a special "hands on" restorer of a World War … Continue reading "MVPA Convention – 2018 Part 1"
---
Bob continues his visit to the Sam Werner Military Museum in Tennessee with more vehicles including a look at the rare Mighty Mites that were a collecting passion of Bud.Bob also gives an update on his current restoration of a 1942 Dodge WC-53 Carry All.
---
We're in Monteagle, Tennessee at the Sam Werner Military Museum taking a look at a large collection of military vehicles and artifacts. This is part one of a two show visit. Also, we'll answer a question from a viewer about Japanese Military helmets as collectables. Then Bob shows off the latest addition to his collection, … Continue reading "Sam Werner Military Museum – Part 1"
---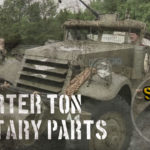 Bob travels to Chickamauga, Georgia to visit Matt Fox at Quarter Ton Military Parts. Matt turned his passion for military collecting into a full time business, helping others find those unique and rare items they may need to finish a restoration. In this episode, Bob will highlight some of Matt's personal collection and we'll even … Continue reading "Quarter Ton Military Parts"
---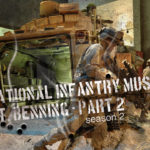 Bob continues his visit to Ft. Benning with a stop at Patton's Park and the National Infantry Museum. Plus gets an answer to a viewer question about the M1 Abrams tank. Season 2, Episode 8
---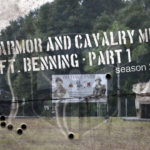 The National Armor and Cavalry Heritage Foundation's mission is to serve as a monument to all the many American mounted warriors around the world. They strive to collect their stories, to preserve them so that they forever become, not just a part of Army history, but a part of American history. Season 2, Episode 7
---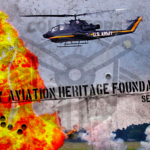 Army Aviation Heritage Foundation The Army Aviation Heritage Foundation tells the U.S. Army Aviation Story by hosting and participating in Aircraft and Museum Tours, School Programs, Air Shows and other public events across the country. AAHF acquires, restores and maintains historic vintage flying aircraft representing Army Aviation during Vietnam and the Cold War. Honoring the … Continue reading "Army Aviation Heritage Foundation"
---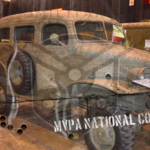 Military Collectors is at the MVPA National Convention in Cleveland Ohio this week! Established in 1976, the non-profit MVPA is dedicated to providing an international organization for military vehicle enthusiasts, historians, preservationists and collectors interested in the acquisition, restoration, preservation, safe operation and public education of historic military transport. If you would like to become … Continue reading "MVPA National Convention – Cleveland Ohio"
---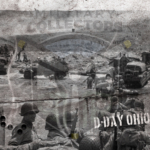 D-Day Ohio Part 2 We're back for part 2 of D-Day Ohio, finishing up an amazing experience. If you remember, D-Day Conneaut is America's premier living history event and one of the most realistic and educational annual reenactment of D-Day – June 6th, 1944 and the largest WWII reenactment in the US. Since 1999, this annual … Continue reading "D-Day Ohio Part 2"
---