Welcome
Join Bob each week as he "Moves on Out" to feature another Military Collectors destination. The only TV program in the United States that features military collectors who restore and collect vintage war era items as well as showcasing the history and passion behind the collectors of vintage Military aircraft, vehicles, uniforms, badges, and firearms.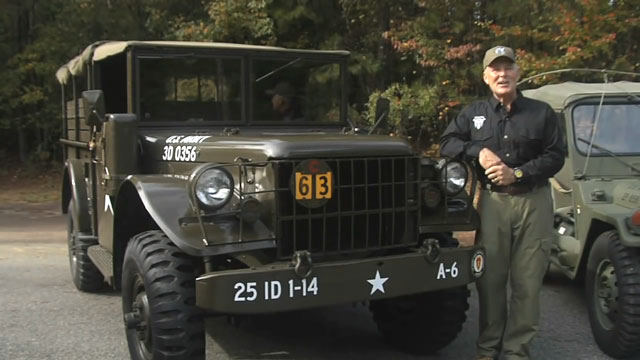 ---
Our latest episode
Sam Werner Military Museum

We're in Monteagle, Tennessee at the Sam Werner Military Museum taking a look at a large collection of military vehicles and artifacts. This is part one of a two show visit.

Also, we'll answer a question from a viewer about Japanese Military helmets as collectables.

Then Bob shows off the latest addition to his collection, a 1942 Dodge WC-57 Command Car.
---